Probing Solutions Inc.
9 Enterprise Way
Dayton, NV 89403



Probing Solutions Inc. (PSI) was founded in January 1995 by Kenneth F. Hollman and Robert D. Hancock, together, having more than 80 years of probing experience between them. Robert Hancock was the founder of The Micromanipulator Co., Inc. and Kenneth Hollman was the President, CEO and Director of Engineering at Micromanipulator for many years. Mr. Hollman retired from Micromanipulator in 2006 after 27 years and has continued his work at Probing Solutions since.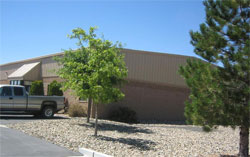 Since 1995, the company, which is located east of Lake Tahoe in Dayton, Nevada, has been actively involved in the development, manufacturing and sales of analytical wafer probing equipment, photomask inspection stations and board test systems for signal integrity testing. In the early years, PSI primarily sold wafer probing products sourced by Micromanipulator but by 2003 had completely redesigned most all of its products and had completely severed it relationship with Micromanipulator three years later. PSI's focus has been, and continues to be, in providing feature rich products at fair prices. The company can do this not only because of the breadth of experience but because its business model requires keeping its overhead expense at levels much less than its competitors.

The company's is operated by very dedicated and capable people. From our senior staff is Jack McGuffey, who heads Operations and Engineering and has been intimately involved with both the production and development of all the company's products. He is supported by Hans Karlsson, who spent nearly 20 years at Micromanipulator as it's senior mechanical engineer. Mala Chizek is the Director of Sales and Marketing and rounds out the management group with a combined experience in design, applications and support of more than 100 years of probing experience. Supporting us in outside sales and service around the world is a very capable group of Manufacturer's Representatives and Distributors.

In short, here is what we provide: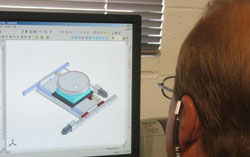 Analytical probing systems, manual and motorized, handling wafer sizes up to 300 mm.
Photomask inspection stations uniquely applied defect spotting illuminations modes and ergonomic controls for masks up to 9 inches square.
Board test systems for both horizontal and vertical probing applications typically found in signal integrity testing. These products have been selected as test system of choice for Intel Corporation. In addition we are designated as a Tektronix Alliance Partner in recognition of our product capability as well as our cooperative relationship with TEK. Current products handle boards up to 20 inches square.
A complete line of precision vacuum or magnetic based manipulators for a large range of applications from wafer probing to microwave and board test with from three to six axis of control.
Probe needles and probe holders.
Active and microwave probes from Gigaprobe and PicoProbe Corporations.
Laser cutting systems from New Wave Laser.
Microscopes from Meiji, Qioptic Imaging Solutions and Motic.
Thermal chucks from Temptronics and Instec Corporations.
Anti-Vibrations tables and platforms from TMC and Kinetics Corporations.
Ultra-quiet vacuum pumps for use with probe and board test stations.
Factory Service and refurbishing of all Probing Solutions products.
Custom engineering of our products and adaptations to customer fixturing to provide total solution specific applications.


Finally, we pride ourselves on customer care and responsiveness. We know you have choices and work hard to insure that your experience with Probing Solutions is a good one. With this in mind, why not let us provide you with a quality probing or inspection solution and see just how easy and affordable it can be.
Tel: (775)-246-0999
Fax: (775)-246-0480
Email: sales@probingsolutions.com

BACK