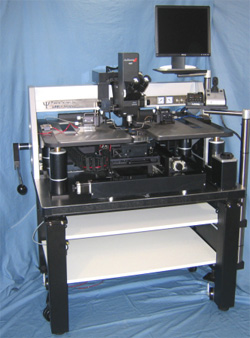 600LSM Series
PSI's 600LSM Series Probe Station is designed to exceed performance metrics of equipment priced significantly higher.
Water Chuck Pull-Out Feature
Accomodating 6", 8" and 12" wafter probing
Precision two speed joystick control
Platen fast Z, mechanical platen fast lift
Platen cooling
Precision intelligent motor driven lead screws X-Y-Z
Integrated vibration isolation
Precision X-Y motorized lead screw driven stage

600LSM Series
600LSM Spec Sheet
---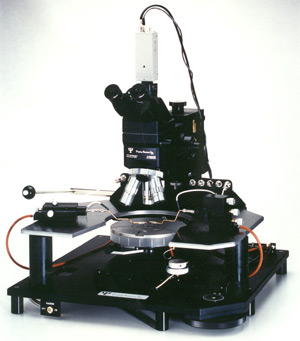 400 Series
PSI's 400 series of Probe Stations are designed to perform a wide range of probing applications while offering extreme power and economical advantages.
4", 5", 6", 8" Wafer Probing
PSI 400
Manual Pull-Out Stage
PSI 410
12 Position Z Axis Platen Lift
PSI 400LS
Precision X-Y Lead Screw Stage
PSI 410LS
12 Position Z Axis Platen Lift
PSI 400M
Motorized X-Y Positioning
PSI 410M
12 Position Z Axis Platen Lift
---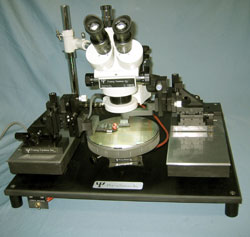 200 Series
The PSI 200 series of Probe Stations are the most powerful, budget-saving probing tools available in the industry.
PSI 200
Up to 8" Wafer Probing




---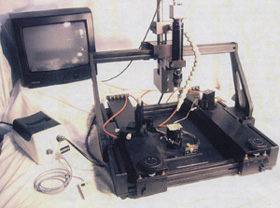 1120 ZL-V0 Series
The PSI 1120 series is designed to accomodate any rectangular circuit board or LCD display panel.
---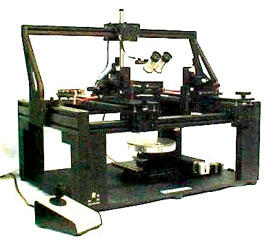 1920 H Series
The PSI 1920 series is designed as a general purpose tdr probe station for multiple interface circuit board configurations.
---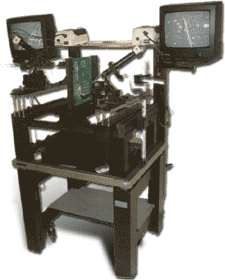 2020H/V
The Horizontal/Vertical Signal Integrity Manual Work Station allows for multiple size circuit board configurations.
---
Please return to our website from time to time for new probe station products and accessories.
We constantly invest in new product developments and improvements to make your failure and design analysis job easier and more effective. More to come!

BACK